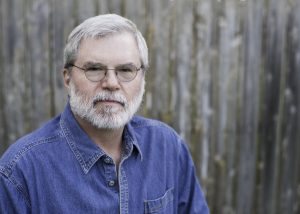 Michael Bracken, an award-winning writer of fiction, non-fiction, and advertising copy, has received multiple awards for copywriting, two Derringer Awards for short fiction, and the Edward D. Hoch Memorial Golden Derringer Award for lifetime achievement in short mystery fiction. The author of several books and more than 1,300 short stories, he has edited nine published or forthcoming crime fiction anthologies, including the Anthony Award-nominated The Eyes of Texas: Private Eyes from the Panhandle to the Piney Woods, and provides editorial services to book and periodical publishers. Recently, he was named editor of Black Cat Mystery Magazine and is the co-creator/co-editor (with Trey R. Barker) of Guns + Tacos, a serial novella anthology series published by Down & Out Books. Soon, he will be seeking submissions for two anthologies: Groovy Gumshoes: Private Eyes in the Psychedelic Sixties and Mickey Finn: 21st Century Noir vol. 3.
If you have specific questions about short stories (craft, markets, etc.) please send them to Stacy Woodson (stacy.b.woodson@gmail.com) by October 1st, and she will forward these to Michael as he prepares his presentation. You will also have an opportunity to ask questions during the event.
Date: Tuesday, October 13, 2020
Time: 7PM via Zoom
You must RSVP for this event. We're using Eventbrite for our reservations. Once you register, you will receive a confirmation email with the Zoom link (scroll all the way to the bottom of the email) and meeting password from Eventbrite. Thank you and we hope you'll join us!