Tuesday, August 10, 2021 at 7:00 PM Eastern Time via Zoom
The Journey from Frustration to Fulfillment
Please join the Mid-Atlantic chapter of Mystery Writers of America at 7:00 p.m. on Tuesday, August 10 for a discussion of SEVEN STEPS ON THE WRITER'S PATH: The Journey from Frustration to Fulfillment with its co-author, Nancy Pickard.
Nancy is the award-winning, New York Times-bestselling author of eighteen novels, including the Jenny Cain and Marie Lightfoot series. Her short stories have won Agatha, Anthony, Macavity, Barry, and Shamus Awards; her novel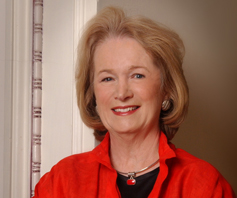 s I.O.U., The Whole Truth, and The Virgin of Small Plains, were finalists for the Edgar Award for Best Novel. She is a founding member and past president of Sisters in Crime.
SEVEN STEPS ON THE WRITER'S PATH, written with psychologist Lynn Lott, originated in a workshop Nancy conducted at the Bare Bones Writers Retreat hosted by the San Diego chapter of Sisters in Crime. Nancy, struggling with her own writing, identified stages common to her own career and those of her writer friends, and saw a pattern that turned out to be a path.
Since its first publication in 2003, SEVEN STEPS ON THE WRITER'S PATH has been an invaluable resource to writers at every stage of their careers. We are delighted to welcome Nancy to discuss this book with us at a special August meeting.
Need a copy of the book? It seems the print version is temporarily out of print. Copies are available from libraries and used bookstores, or can be purchased in ebook form from online retailers.
This meeting is free, but registration is necessary. We're using Eventbrite for our reservations. Once you register, you will receive a confirmation email with the Zoom link (scroll all the way to the bottom of the email) from Eventbrite. Please keep your confirmation email! Spaces are limited, so sign up today. Also, please make sure that if you sign up, you attend. Hope to see you there!
We look forward to seeing you soon!