Tuesday, June 8, 2021 at 7:30 PM Eastern Time via Zoom
Growing A Crime Novel from the Setting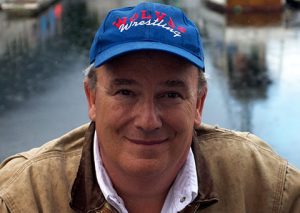 Many mystery writers write page-turners—books with strong plots and dramatic intensity that put the readers in the thick of the action. Others infuse their characters with sex appeal and lifestyle choices that make them seem mysterious or dangerous and encourage the reader to find out what happens to them. John Straley believes that a story has to know where it is in time and location (setting); "everything starts with the place." Join us for a craft talk from John about the ecology of stories.
John Straley is a poet and author of detective fiction. He has a B.A. in English and a certificate of completion in Horse Shoeing.  Born in Redwood City, California, he has lived in Sitka, Alaska, since 1977. Besides writing, he worked as a private investigator in the 1980s. In 1985, he became a staff investigator for the Alaska Public Defender's office in Sitka. He served as writer-laureate of Alaska from 2006 to 2008. John has published stand-alone crime fiction and seven novels in his Cecil Younger series with Soho Press, including The Woman Who Married a Bear (1992)—winner of the 1993 Shamus Award. His next novel is So Far And Good, a Cecil novel, coming this fall from Soho Crime.
This virtual meeting is free, but you must RSVP for this event. We're using Eventbrite for our reservations. Once you register, you will receive a confirmation email with the Zoom link (scroll all the way to the bottom of the email) from Eventbrite. Please keep your confirmation email! Spaces are limited, so sign up today. And if you sign up, please be sure to attend. Hope to see you there!
Links: