Tuesday, December 14, 2021 at 7:3) Eastern Time via Zoom
Let's Talk Agents
Please join the Mid-Atlantic chapter of Mystery Writers of America for an evening with literary agent Dan Conaway.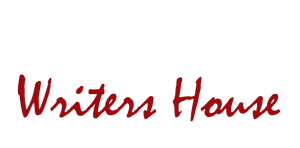 You've finished your manuscript! Is it ready to submit to an agent? What are the biggest mistakes people make when submitting to agents? What should you expect of the submission process, and of an agent once you have one?
Dan Conaway is a literary agent with Writers House who was Executive Editor at both Putnam and HarperCollins, and Director of Literary Acquisitions at PolyGram Filmed Entertainment. As Mad Max Perkins, he created and wrote BookAngst 101, a legendary blog about the publishing industry.
Dan will join us at December's meeting to talk about the publishing industry and answer questions about how representation works. This is not an opportunity to pitch your work! But he'll be taking questions, and he has stories to tell. Please join us to see the year out and make some plans for 2022.
This meeting is free, but registration is necessary. We're using Eventbrite for our reservations. Once you register, you will receive a confirmation email with the Zoom link (scroll all the way to the bottom of the email) from Eventbrite. Please keep your confirmation email! Spaces are limited, so sign up today. Also, please make sure that if you sign up, you attend.
We look forward to seeing you soon!